Whether sweet or savory, hot or cold, appetizer or delicious buffet – for perfect culinary delights in our inn in Munich Au-Haidhausen the matching wine may not be missing. For every dish from our kitchen, we recommend you a good drop. On our wine list we carry fresh and fruity white wines as well as velvety red wines from excellent winemakers. In addition to the wines you will find more drinks – beers, soft drinks or juices – on our drinks menu. Austrian wines in Munich Au-Haidhausen – Veltliner and Burgundy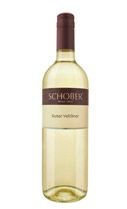 12 vol% alcohol, dry, clear straw yellow, spicy, meadow herbs, marzipan, discreet residual sugar, our Roter Veltliner have already won many awards.
Already in the Austrian KuK-time the Rote Veltliner was appreciated for its quality.
It's an ideal wine with baked donuts, goose dishes, fondues, vegetable dishes, mountain cheeses or pies.
Non-imported grape varieties such as Neuburguer, Rotgipfler and Zierfandler characterize the Roten Veltliner. The grapes come from the Wagram wine region.
Even if the name does not suggest it, the Rote Veltliner is a dry white wine with a spicy herbal aroma and a light marzipan note.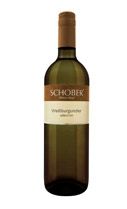 13 vol% alcohol, dry, comes from our Kremser Lössterrassenweingärten full-bodied, full-bodied, fine nutty, very good aging potential
This full-bodied and fine nutty white wine comes from the Kremser Lössterrassen wine gardens. The grapes prefer a cooler climate and steep slopes.
The white burgundy with its nutty and fruity-sweet aroma, reminiscent of apple, pear and a little lemon, harmonises with light menus.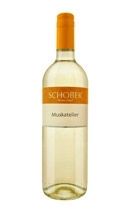 12 vol% alcohol, dry, (yellow muscatel) rose blossom and a hint of elderberry in the nose, fine aromatic on the palate, nice drinking flow
Already the Romans and the Phoenicians and Charlemagne were among the friends of this dry wine.
As the name implies, the wine is characterized by an intense nutmeg note. With a spicy, citrusy bouquet and a sometimes light rose aroma, the Muscatel proves to be an excellent accompaniment or dessert wine.
In addition to the unique taste, the fresh scent of grapes and elderberry is also remembered.